Casual Tailoring | Pt2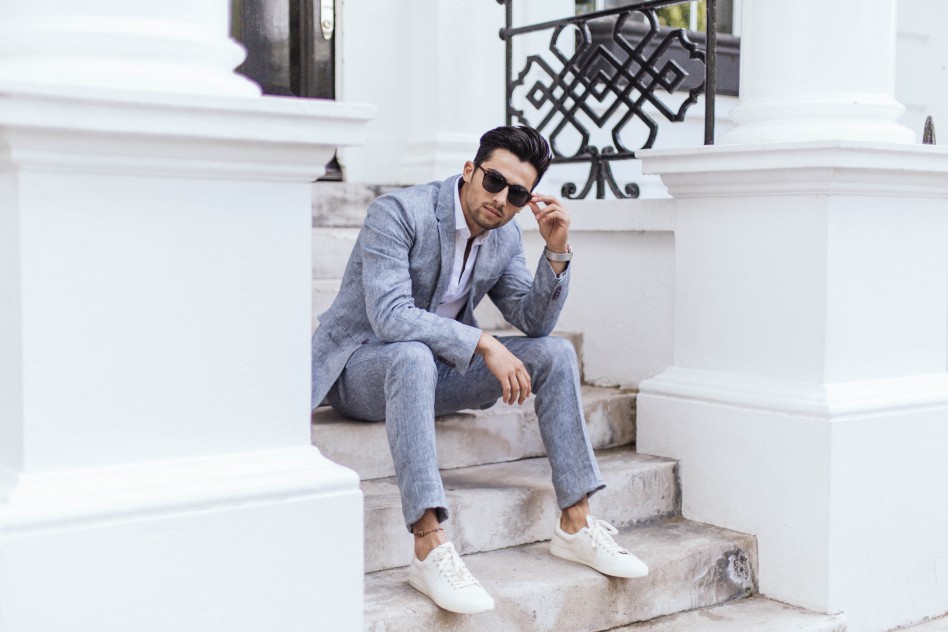 Hello peeps!
Hope you are all well! This is the second part to my casual tailoring post series, (if you haven't seen the first post click here to see it) with this look i've smartened it up a little bit without making it look super formal which makes this outfit so much easier to wear from day to day and can be worn in so many more situations. I added a white shirt underneath the suit and undone a few of the top buttons making it a lot more comfortable but also dresses it down a little.
Random fact of the day, I am partially colour blind, i'm mentioning this because I wanted to say how much I really like the colour of this suit but I couldn't tell you what colour it was haha. What do you think of this look?
Suit is from Zara