iStyle – #26 – Bag for a Blogger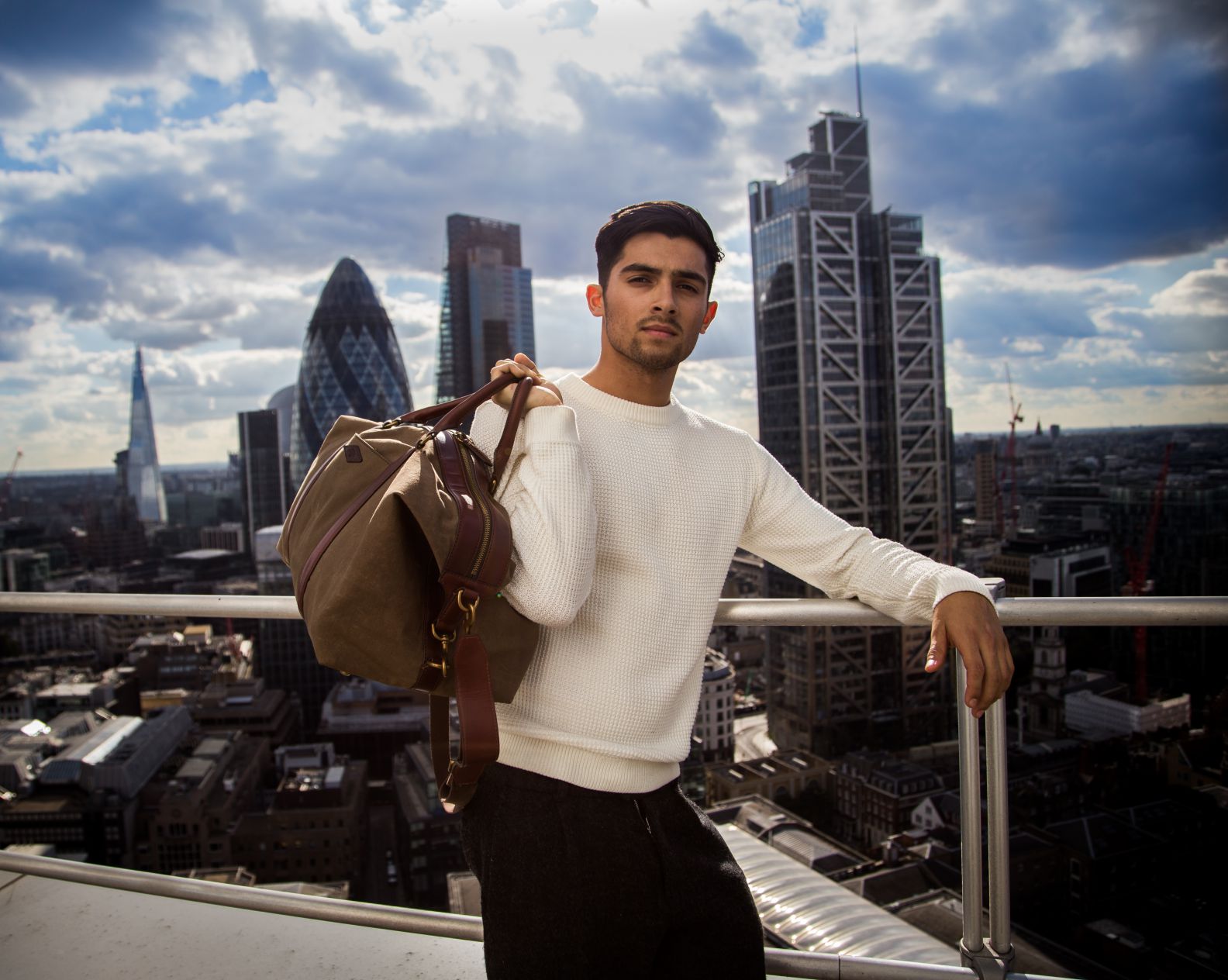 A Bag for a Blogger! What a fitting title. Following my previous post with Fossil and the #CallingAllCurious campaign (Click to read the previous post) which I had styled my favourite pieces in a trendy studio in London, but now I have taken to the streets (or rooftops in this case haha) to show you guys new way of me styling the products, with a bit of my creative direction behind it, which was very exciting to say the least! So me and the Photographer (TobyZiff) headed out to a roof top in London to show off one of my favourite bags with one of my favourite skylines, good idea or?
This bag (CampBell Weekender) is ideal for someone like me, as I am constantly heading off to shoots and taking a load of clothes and props with me whereever I go and after experience with loads of other bags & backpacks this ticks all the boxes, I find that either backpacks are too small and if it gets too heavy the shape of the bag just tends to sag and with other duffel style bags they are either made from rubbish materials or just don't really look good, so I have definitely found the right balance here. In fact I am heading out to Zurich in the next few weeks for a weekend and I will be taking this bag right by my side for the journey. If you don't really fancy the weekender Fossil have so many other wicked backpacks, duffles and workbags which you can get from http://www.very.co.uk/ and https://www.fossil.com/. Enjoy the imagery! Stay posted for the last post of our collaboration!