Destination: Beach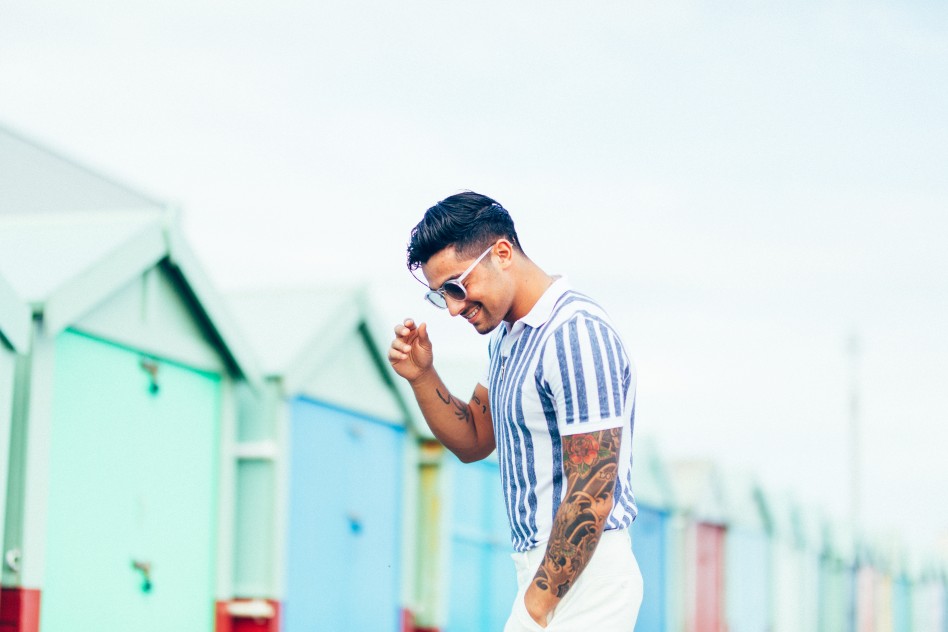 Summer is here and this is what i've been waiting for for 6 months! Sounds ridiculous because obviously we have all been waiting for the Summer but it's been 6 months since i've moved down to Brighton, which means 6 months of rain and grey skies. Summer down in Brighton was one of the things I was most looking forward to when I had moved down here, just being able to head down to the beach when the sun comes out.
You know when you need a holiday to get over a holiday, that is literally it! I pretty much always feel like I am away when it's sunny and its great! Another reason to get my hands stuck into my summer wardrobe!
Recently i've started taking inspiration from the 80s/90s, going for a more cool, retro, "Miami Vice" (striped polo shirt)/ "Cuban" (with the linen cropped trousers) kind of vibe, especially when I head to the beach, whether it's by my flat or abroad. Think Miami Vice takes Cannes Film Festival in Brighton haha.
---
I've gone with this pale blue & white polo shirt which is awesome, big fan of vertical striped shirts at the moment (also when you undo the buttons almost looks like a revere shirt which i'm a big fan of!). I've paired it with these linen cropped trousers which is a summer staple for me, always great for when you are on holiday, goes great with any kind of shirt and you can wear out to a beach party and also out to dinner later. Now with the footwear, as it is daytime I threw on some blue trainers, because why not! Can't always wear white trainers and I thought these popped so worked well, although I would probably throw on a pair of brown loafers for the evening. In terms of accessories I wouldn't go too crazy with this outfit, so I went for these crystal round sunglasses and this simple cross necklace, but if you wanted to add more, i'd say throw on a watch, navy for the daytime, then maybe a brown watch in the evening.
What do you think of this look? One of my favourites and will definitely be dissecting this look and wearing it in so many different ways!