Cheshire Oaks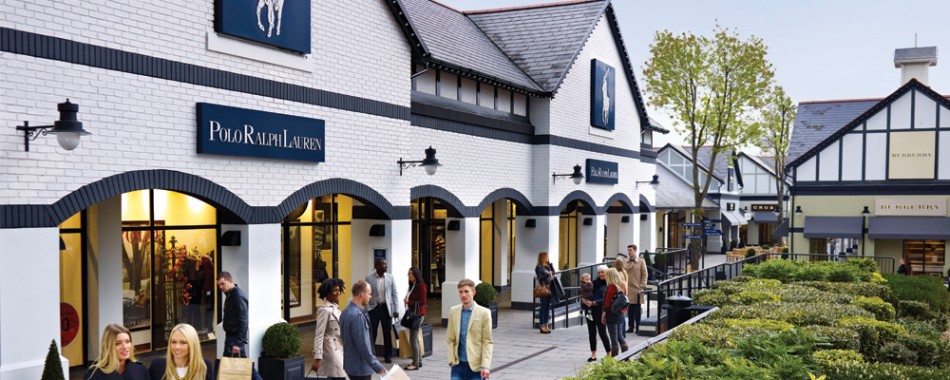 2018 ay! 5 days in and I'm only just starting to get back into the roll of things after all that Christmas craziness and it feels great!
In between Christmas and New Years me and my mate Alex took a trip up to McArthurGlen Cheshire Oaks Outlet, which is located in between Liverpool & Manchester, so not too awkward to get to, I jumped on a train to Liverpool and then Alex picked me up and we were there in 20 minutes! So it is fairly easy to get to. Even though we went to Cheshire Oaks (which is the biggest designer outlet in the UK), McArthurGlen have loads of outlets across the UK;  Ashford Designer Outlet (just 37 minutes from London by train), Bridgend Designer Outlet (Wales' largest), East Midlands Designer Outlet near Nottingham, Swindon Designer Outlet and York Designer Outlet, so don't think you're out of luck if you don't live near Cheshire!
I had a browse of some of the stores they have there pre-shopping and I was pleasantly surprised, literally all my favourites!Reiss, Allsaints, Tommy Hilfiger, Adidas, Nike and loads more! But the one thing I really liked about it was that there was more than fashion stores! There was a Bose store, Home wear stores, and just a huge variety which was so nice to see!
One thing I especially loved about this outlet was the choice of restaurants, so many choices… from really lovely sit down restaurants such as Wagamama, Carluccio's to coffee shops and fast food, catering for everyone!
I think it was pretty fair to say I had a field day there and I got a load of things I was so eager to get prior to visiting! I got myself some new speakers, a new set of pots & pans (ha very random ay, but I had to! Just got a new place!), a load of health supplements, a load of new gym gear & loads of clothes, best part about it was getting myself a Bomber Jacket I've been wanting for so long for only £50, when in store normally it is around the £300 mark! Saving me £250, so good!. I mean, it was very hard to fault this shopping trip haha.
I haven't actually been to an outlet in about 5 years purely because I always had preconception that you wouldn't visit outlet stores very often, more of a once a year kind of thing, or once a 5 year kind of thing clearly, but now i've come as an adult and spent a whole day here and found a load of things that I wanted, it has definitely changed that preconception I had of outlets which is great, it's spot on, they have the latest fashion for less and I've already planned my next trip up to Cheshire Oaks haha