summer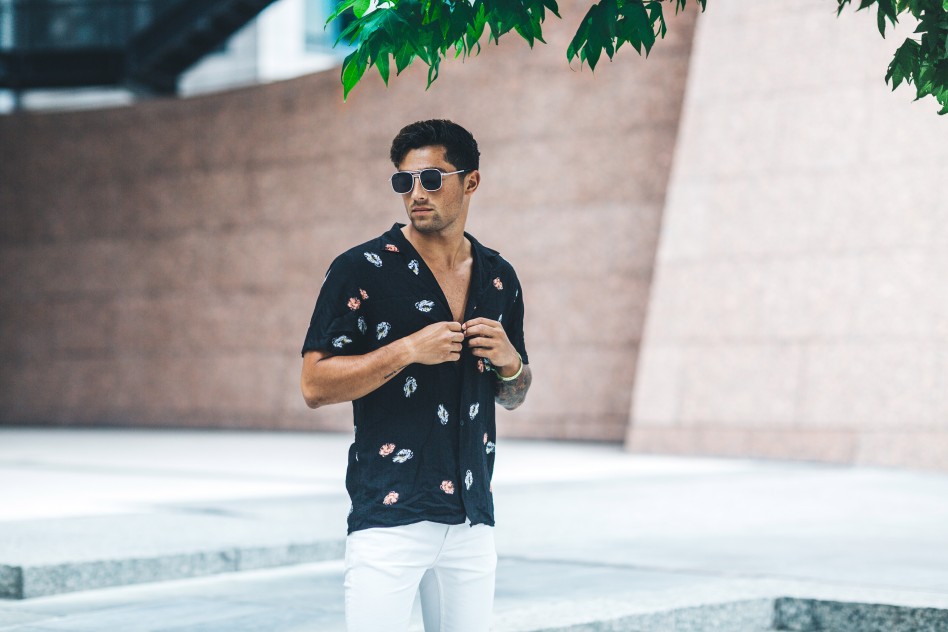 Hey guysss!
Lets talk about my summer wardrobe! or just summer wardrobes in general…
I've been pretty busy on my travels recently, which means I always need to make sure my suitcase is always packed with fresh summer pieces, whether its new sunnies, trainers or shirts, I'm always on the search for new bits n bobs for my next destination! Although theres one thing i've noticed, I always find myself packing the same 2 pieces of clothing. White jeans and a patterned shirt! Always always always!
ASOS and I have teamed up to show you what my typical summer style will look like, how I go about styling my outfits during summer and what the ASOS collection have to offer! If you are a regular shopper on ASOS you'd know by now that the ASOS own brand is pretty slick! Tonnes and tonnes of choice, new bits and pieces coming out everyday, but my favourite part of it all, is the next day delivery. Literally my favourite thing ever! I literally ordered all of my clothes the day before I flew off to Ibiza last week (I don't recommend leaving that late at all, but we all do it).
I just got back from Ibiza a few days ago and me and  I wore white jeans everyday and alternating the style of shirt I would wear. Makes life so much easier, you can have 2 totally different looks by just switching up the style of shirt you are wearing (and your footwear if need be).
So for this look I went for this Floral Viscose Shirt, with the white jeans but then I switched up the shirt for the sateen teal shirt for lets say, an evening party kind vibe. Also, I always struggle to find footwear to go with a pair of white jeans, i feel like you either have to go with a pair of loafers, canvas trainers or plimsoles, so I went for these awesome Pink mesh plimsoles which were super comfy and airy (perfect for the heat!)
Shop the post here