Casual Tailoring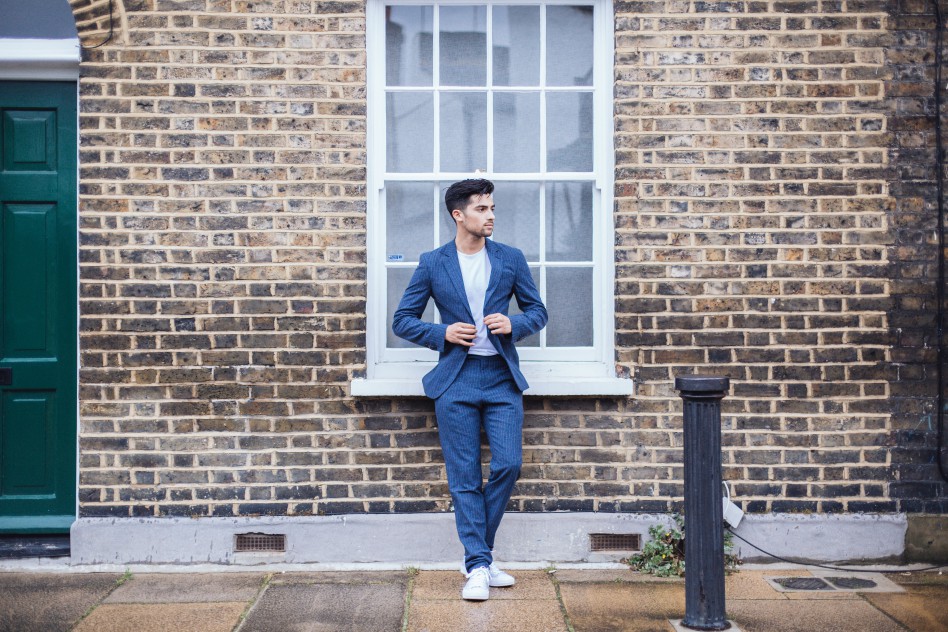 Helllloooo!
Casual Tailoring! Part 1! So it's coming up to summer, as you can see by the rain drops in the photos… (lolz) and one of my favourite combinations I like to wear in the hotter months are my t-shirts and blazers, casual tailoring I like to call it. The casualness of the t-shirt mixed with the tailoring of the blazer, a great mix for those who are stuck in the middle (me!).
I am going to show you guys a few different styles of suits and how you can casualise them (yes I know I just made up a word) but I know you know what I mean ;). For this look I have worn this Navy Pinstripe Suit from Reiss with a regular white t-shirt and paired them with the new Converse Flyknit trainers! When styling a pinstripe suit or a suit with some kind of pattern on it you don't want to over do it with the prints so i'd advise playing it safe with a plain coloured t-shirt.
What do you think about this look?