New Season New Routines!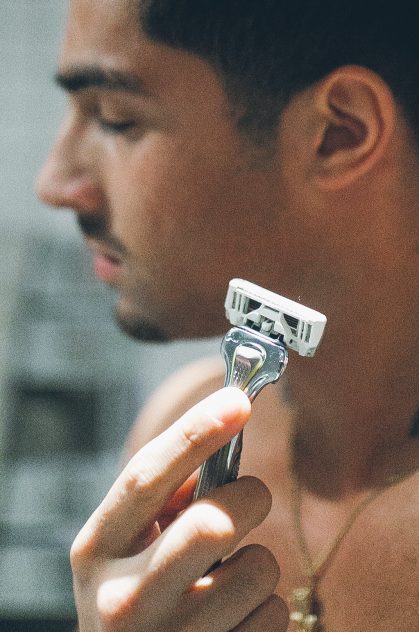 Hey guys! Hope you are all doing good and smashing life!
So grooming is obviously a big part of our lives right? One of the most important routines for me is my shaving/facial hair routine, which by the way if I don't keep on top of, can be noticed very quickly haha! I have teamed up with DORCO to share the latest PACE 6 Plus that i've been glued to the past month.
As I am always shooting and always have to make sure my facial hair doesn't go awol, I have to be grooming my facial hair every other day so having a good razor that offers exceptional precision makes my grooming regime so much easier and weirdly more enjoyable! With the new PACE 6 Plus there are a few key features, which you may be more interested in;
•       Six ultra-sharp blades for a thorough shave
•        Innovative fine trimmer blade for shaping and styling your look
•        Pivoting head making shaving easy for the contour of your face
•        The Blades are all angled for seamless construction
•        Lubricating strip with calendula extract and Argan oil to sooth and nourish the skin ( One of my favourite things about this! )
•        Common docking system meaning all Dorco's refill cartridges fit all razor handles
•        Super-soft textured wide bar to massage face and raise hair follicles for a smooth shave
So all in all DORCO have hit the nail on the head with this one, it's got everything I look for in a shave, designed to give you a great shaving experience and doesn't come at a silly price of all these premium priced razors, and they also provide a flexible subscription service on both their razors and replacement blades, so you have no excuse to ever not have everything you need!