Nazaré, Portugal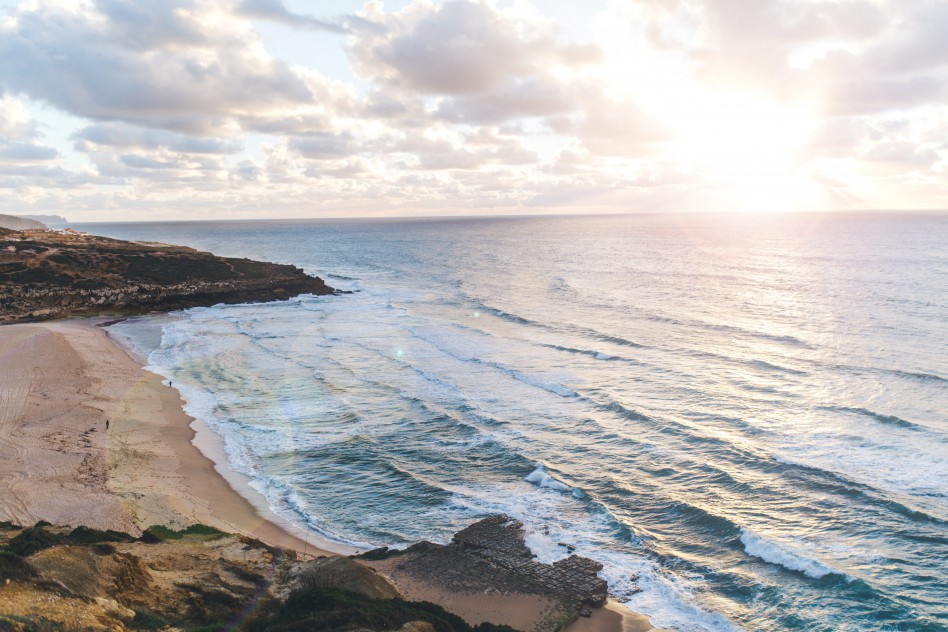 A few days ago I set off on one of the best, if not the best trip i've ever been on. Mercedes Benz invited me out to Portugal on a road trip from Lisbon – Nazaré for a once in a lifetime Surfing experience with a couple of the best big wave surfers in the world at Nazaré (where the biggest waves in the world are surfed!!).
I arrived in Lisbon on the Monday morning, where we (me and a few other journalists) went to the Mercedes HQ to pick up our cars for the next few days, me and Ed (from MagicSeaWeed) were riding in the GLE Coupe, my choice of course haha.
We were to drive up the coast during sunset which was visually insane! Perfect for a photo op so of course I jumped out, parked up on the cliff and shot away ahaha! After a very smooth, speedy drive we arrived in Nazaré, a fairly small fishing village, which I was loving because I know that they would do some top notch fish, being a fishetarian and all that 🙂
The next day we was taken through what the big wave surfers get up to on a Surf day;
Went out at 7am to the lighthouse to check out the waves
Going to their garage in the harbour to grab a healthy breakfast
followed by wetsuit fittings and prepping the Mercedes Jet Ski's
Heading out to the Surf!!
So in my whole surfing life, I have only surfed in a handful of places, but Sri-Lanka being the main spot for me. So i'm not really a well travelled surfer, which is why I was so stoked about this trip and surfing with the best surfers in the world with some of the best surfing equipment in the world (Mercedes Jet Ski's, Limited edition Mercedes Surfboards and more!)
I'm not really one to have a specific dream but I can tell you that this had fulfilled a dream of mine, and I didn't realise it until I was being toed in a wave by Garrett (McNamara) at one of the best surf spots in the world.