New York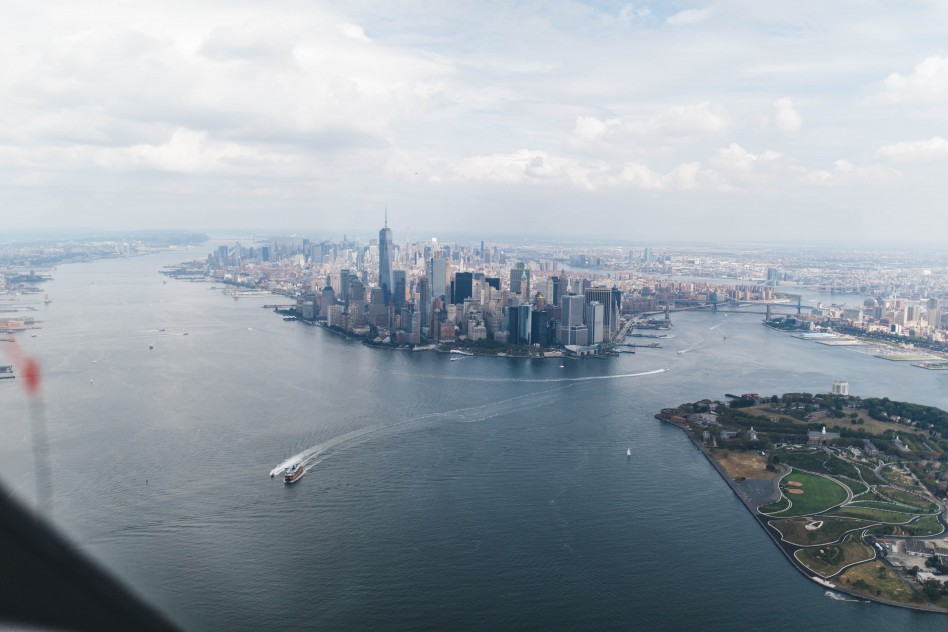 Hey you all!
So I just got back from my 12 day trip, 8 on a cruise to New York and then 4 days in the big apple! Can I just say, I have been dying to go to New York for years now, and what perfect timing to go than a few months after turning 21!
We arrived into New York on the Cunard Cruise ship at the best possible time, sunrise! What better way to arrive, seeing the city lights in the pitch black then 30 minutes later seeing the sun rise over one of, if not the best skyline in the world. I spent 3 nights, 4 days in NYC, and I think it's pretty fair to say that wasn't long enough! I had such an amazing time but there were quite a few things I wasn't able to do because of the lack of time I had. One of them being able to explore Brooklyn. Although we were lucky enough to be staying in an amazing hotel in a top location (Midtown) which was very handy in terms of getting in and around Manhattan. I am going to stop rambling on now and get to the point! What you guys should do and where you should eat!!
Things to do
Top of the Rock, Rockafella 
Helicopter Ride
Lunch in/around Central Park
Ground Zero (disclaimer – very emotional)
Highline
Brooklyn Bridge
Where to stay
The Renaissance Midtown – This is where we stayed (photos down below), as a first timer in NYC I think this was the best place for me to stay. In terms of location it is VERY central, 2 minute walk to madison square gardens & the same to Times Square. So if you want to be a tourist it's the best spot for you, although if you want to get into the suburbs its also right next to a Metro station which takes you anywhere! The rooms here are great (pictured below), all the staff are young, cool and super friendly. Theres a really great restaurant & bar which makes it really easy if you are hungry or fancy a drink.
James Hotel – Unfortunately I wasn't able to visit this hotel however i've heard a lot of good things about it by New Yorkers as well as a couple of my blogger friends. It has a really good rooftop (pool) bar called 'Jimmys' which looks awesome as well (p.s. they have live DJ's performing on the weekends)!
AirBnB it! – If you're visiting with a few friends or just your partner this is a great option if you like to be a little bit more independent, theres apartments available wherever you wanted to stay, Manhattan, Brooklyn, in the cenre or on the outskirts.
Where to eat
Rock & Reilly's – Inside The Renaissance Midtown, but also on a rooftop, this bar/restaurant is one of my favourites! They have such good food, catering for my Fishetarian needs (haha), has a wicked view of the NYC streets & a cheeky view of the Empire State building. Turn the evening the vibe turns super cool, a super lively bar with really good music and cocktails!
Angelica Kitchen – Based in East Village, One of the best vegan restaurants in town for sure, this place is an absolute gem, just wished I came here more than once to try out the whole menu! I would definitely recommend popping by here if you are ever around the area.
Any Independent Italian Pizza Slice place – As soon as I found out I was heading to NYC one of the first things I thought was food, then my second thought was PIZZA SLICES! So on the first night I stumbled across Village Pizza (65, 8th Av) for my first pizza slice… and oh my god was it amazing! You have to do it!
Being wary about
TIPPING!!! – So if you haven't ever been to the US you may not know that you basically have to Tip after buying anything, anything!!! I found this super difficult at first only because I just kept forgetting. So yeah, not tipping is kind of frowned upon, so get tipping, usually about 10-20% of the price of whatever you are buying.
Getting lost – In NYC theres the grid system, which seems very unusual at first and you will get lost but that's just something you have to go through when being in NYC. For the dummies (me included) Avenues are the roads going vertical, and the Streets are the the roads going horizontal. You will normally have to get very specific if you are trying to direct a yellow cab driver!
Expensive!! – Being from London I didn't really think many cities could top how expensive London is, but oh boy, I wasn't prepared for the $20 dollar price tag on my Gin & Tonic (and that's not even including the tip). Although the nice bars and restaurants in Soho/ Central Manhattan are good, you want to get into the suburbs, find the hidden gems where the prices aren't extortionate and the vibe is on par or if not better!