Rewards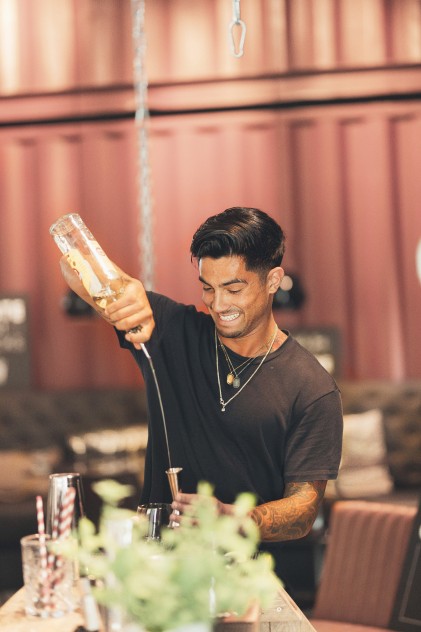 Hey guys! It's been a while but i'm back to share with you something something I got up to over the weekend, something really fun!
Amsterdam has been a city that i've visited a lot this year, both for work trips and for personal trips and because i've come here quite a bit I am becoming very familiar and I am starting to pick out some of my favourite restaurants, bars & hotels. I think it's fair to say my go to place to stay, not only in Amsterdam but when i'm on a short city break are the Moxy Hotels, and that's exactly where I stayed this time but for whole different reason. I came to experience their brand new Loyalty Programmes.
In April Marriott brought together all their loyalty programmes which brings together over 100 million members globally, to create one unified programme to offer unparalleled benefits and unique experiences to members. Other than being able to earn and redeem points on hotel stays, which would seem the obvious thing right? But actually this scheme offers the chance to use their points towards over 8000 completely unique experiences, or what we like to call money can't buy experiences. I mean it pretty much covers everything, you can use your points for gigs, festivals, sporting events, food experiences and more! Over the weekend I had the chance to experience one of these experiences, a cocktail making class with the Mixology Brothers.
I always thought of myself as a bit of a bartender so was very excited about this, but actually more intrigued learning the art of mixology from some of the best rather than whipping up some fruit juice and alcohol at home and calling it a cocktail haha. We were all given our own stations to work from equipped with everything we needed, we were then guided through the background and concepts of mixology and the fundamentals of making cocktails, which was great because we were learning more than just how to make a drink but the story behind the cocktail and loads of little tips and tricks. We were then taught step by step how to make 4 cocktails, which we were then to make ourselves. At the end there was a cocktail competition where we competed to make the best cocktail out of whatever we fancied to throw in there, this was so much fun, a little healthy competition and some cocktails, I mean who would have fun!? All in all for my first ever cocktail making class and my first loyalty programme experience I had such a good time, everything ran smooth, met some really fun guests so it was a huge yes from me!
If you want to check out some of the other experiences Marriott have to offer head to their website here – https://www.moments.marriottrewards.com/