My first every city meet! W/ Otterbox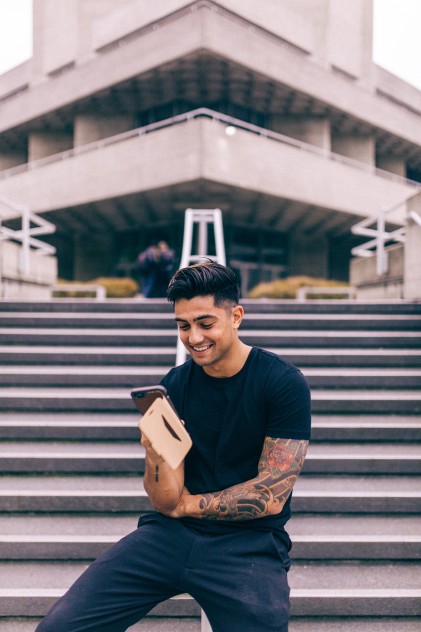 Hey guys! This post is definitely not my normal post but none the less one of the most exciting ones for me. A few weeks back I was approached by Otterbox, which if you don't know are a really awesome phone case company, which I happened to have been using on my phone for a few months prior to this believe it or not, but anyway, Otterbox asked me if I wanted to take part in their new City Meet campaign.
So in a nutshell, a City Meet is pretty much a meet up, where I get to interact with some of my followers, but in this case (pun not intended) it was a lot more interactive, something a lot more interesting that just a meet up. At first I was really hesitant as i've never done a meet up before, so was a bit worried.
Anyway, for the City Meet I took some of my followers on a little tour of one my favourite areas in London, Shoreditch. I picked Shoreditch as when I was starting out, Shoreditch was literally be the place where I would go to shoot, do my emails, have my meetings and pretty much anything to do with my blog I did it there. So I took them to all my spots and did a little shoot with all the guys who came, gave them  some tips and tricks on how I shoot my content on both my Iphone and my camera. Overall it was a great day being able to meet some of my followers and share a few of my favourite spots in London!
Shop Otterbox – http://www.otterbox.co.uk/
You can see more of the campaign here – http://covered.otterbox.com/