Navy Shirts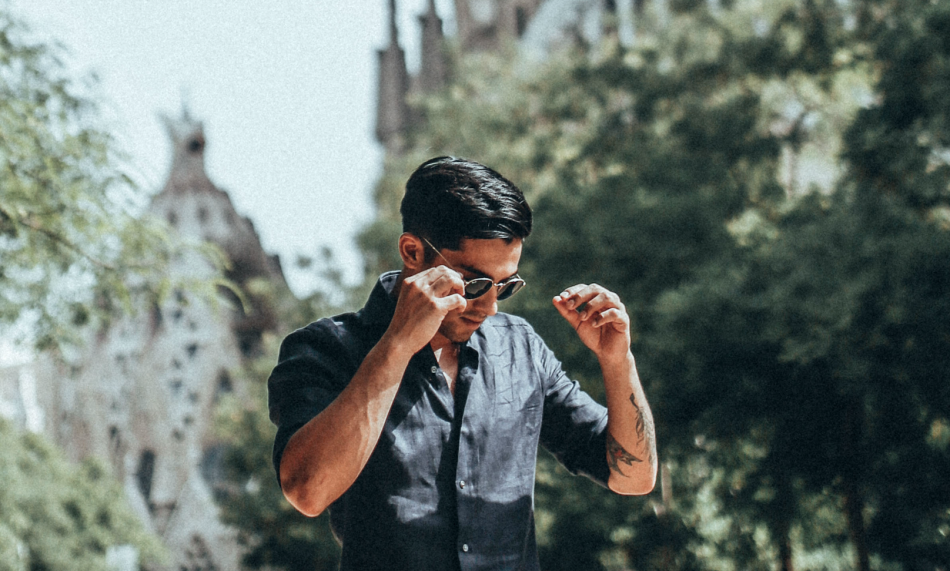 Hey! Hope you're all well!
This is going to sound super random… but yeah, whatever haha. As a kid I was very lucky to be able to travel a lot with my parents and visit some amazing places around the world, but was never able to capture it properly (other than on a disposable camera), so recently I have been lucky enough to revisit a few of those countries but now as a 'Blogger' and it's so exciting! Being able to capture it all over again but in my own way, and if you haven't gathered already, Barcelona is one of these places!
With these outfit's I have both worn navy shirts, two completely different styles but both worn fairly relaxed and casual! The first shirt is a smarter, slightly more fitted linen shirt which can easily be worn casually by wearing it with some jeans or some smart shorts but can be dressed up with a pair of smart trousers.
The other shirt is a slightly more relaxed shirt with a cuban collar, which I am absolutely loving at the moment, anything slightly Cuban and i'm all over it!! I wore this shirt with some white jeans, wearing white bottoms with a navy top is always a winner, i'm always combining the two in summer so don't judge if you see more of the white and navy haha! What is your favourite shirt & combination??