Festival Season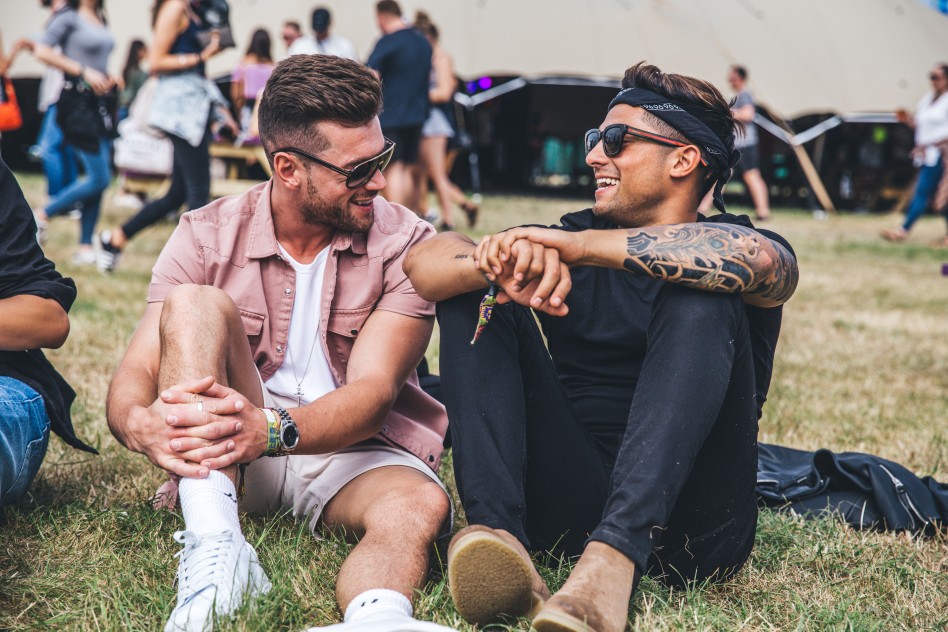 Morning guys!
Festivals!!! One of my favourite parts of summer without a doubt! Good music, good food ( or maybe not), good drinks, good company and great weather, I mean if you don't like all of the above then i'm not sure we will get along haha.
A few months back I headed to Brighton to WILD LIFE festival with River Island and some of my favourite blogger friends, Joel (@Gallucks), Mike (@Qmike) and Ali (@AliGordon89), so already I knew it was gonna be such a laugh. This was the first festival that I had been to this year, in the UK anyway and it was one that I was realllyyyy looking forward to, the line up was amazing, all my favourite dj's! Martinez Bros, Jamie Jones, Solardo etc.
My day 1 outfit I went for a pretty festivally look, if that makes sense, I grabbed myself a navy vertical striped shirt, with a bandana turned into a neckerchief (my new favourite combo btw)! And some suit pants and some white sneakers so my feet wont kill! However the second outfit, I went a totally different angle, I went all black, bar my cream chelsea boots! Embroidered denim jacket, black tee, skinny jeans, neckerchief and the cream chelsea boots! I mean, wearing all black for me is always an option, I did feel a tired that day so I didn't want to worry about whether my outfit looks okay, or whether its too much etc, so I knew wearing all black would put my mind at ease haha. Simple but effective I like to say haha.
What do you think of these looks? what's your favourite?
Check out the River Island Festival collection Here