Casual Smart?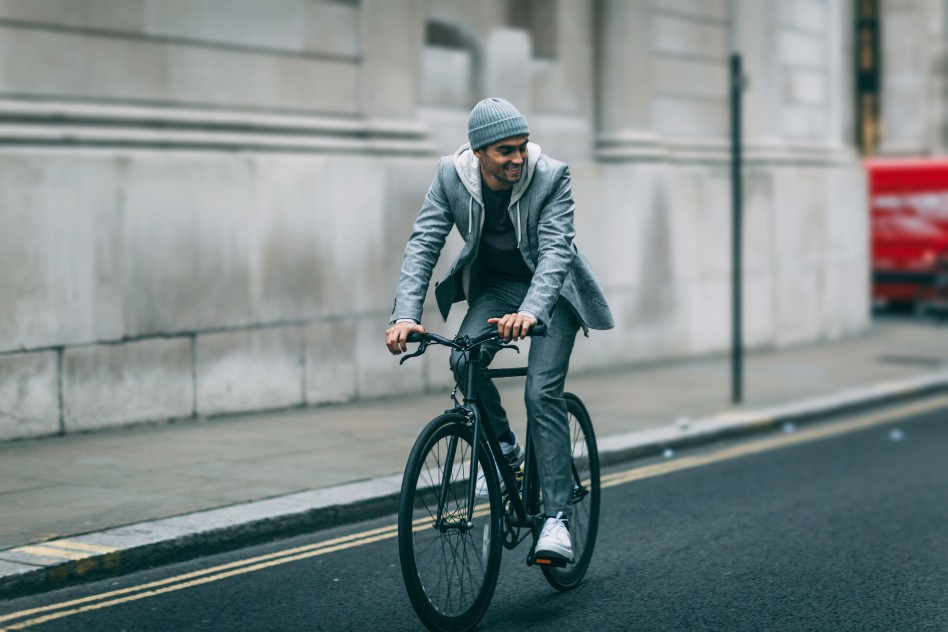 Hey guys! How are you all?
A few days ago I was scrolling through my Facebook and I saw a that the 2nd 50 Shades of Grey trailer was out (which I scrolled past by the way), not into that jazz but one thing I did take from that glimpse was GREY! One of my go to colours! So I thought i'd slap on as much grey as possible!!
No i'm just kidding, I didn't have the intention of going in ALL grey, the beanie happened to be the only beanie I owned and same with the hoody, but thinking about it… i'm pretty sure if I wore a different coloured hoody or beanie it wouldn't have looked any better at all, so well done Joey *taps myself on the shoulder*
I tell you what though, I always wanted to shoot with my bike again, its such a great looking bike don't you think?! But I was always holding it off as I wanted to shoot it with the right outfit, in the right location with the right lenses (for the camera that is), and this was the day. I really wanted to go for a Mr Porter kind of vibe here, a cool, classic, modern day city goer! What do you think about this look?