ICON at the o2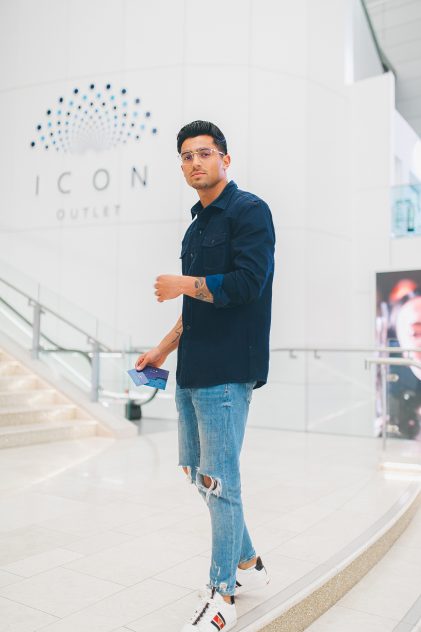 Hey people! Hope you are all well,
If you are following me on instagram then you would have seen that the other day I went up to Greenwich, London to visit a really cool, brand new designer outlet called ICON at the O2 which opened late last year. This was very exciting news for me as I visit the O2 and everything around the O2 quite often and I really loved what they had going there, there was loads of restaurants and bars, a cinema, the main O2 arena of course and a few other cool things going on in the area but now they've now topped it all off with this new designer outlet, which is HUGE by the way! (210,000 square foot to be exact). So now they  pretty much have everything you need in this one area which is so handy! Especially for me as I love shopping (of course), I was very impressed with the variety of stores they had in the ICON also, they had pretty much all my go to brands, Levi's, Tommy Hilfiger and Guess to name a few, they also had a really nice cafe in the middle which was also really nice.
All in all I really enjoyed coming up and checking out this great shopping space, definitely a new spot on my recommended places to visit in London, especially if you're into your shopping! If you want to check out more about the ICON Outlet you can visit the website HERE or just pop in yourself! You wont regret it!