London Fashion Week Mens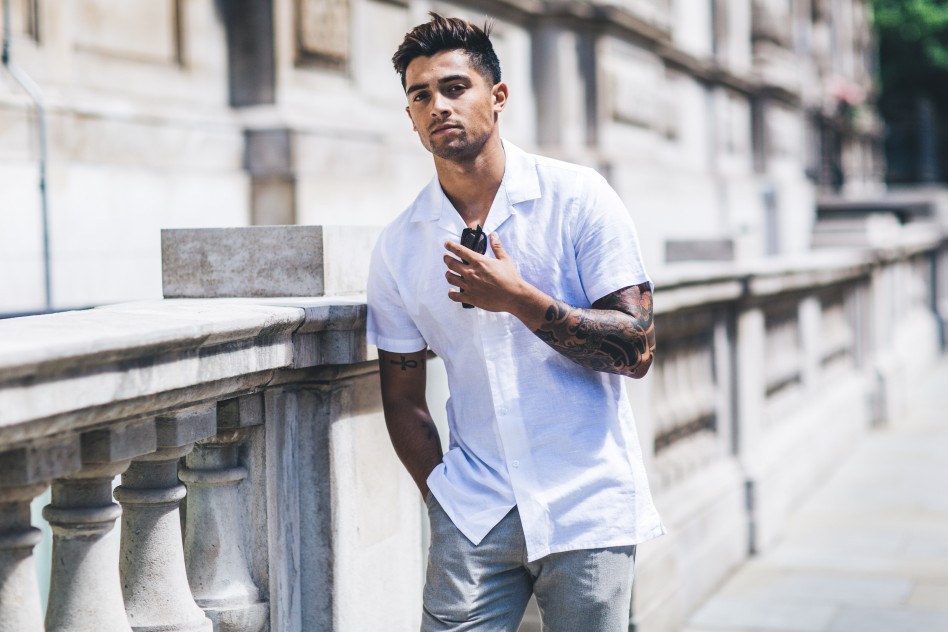 Hey people!
It's well and truly summer now, what we've all been waiting for ay!? The arrival of a new season means a new fashion week, which is one of my summer highlights for sure.
I headed out to Men's Fashion week earlier this week with 3 main pointers when it came to picking out what I was going to wear on each day, 1. Comfort 2. staying cool 3. an element of smart in each look.
What i've noticed is that at fashion week people dress very over the top, sometimes wearing things that they wouldn't normally wear on a day to day basis, which is where i've tried to combat that and style looks which you can actually see me wearing day to day. This fashion week I was dressed by TU to show off their new summer collection, which by the way, went down an absolute treat. I went for a Cuban Collar for one look, with a pair of chinos (or linen trousers, linen is always a hit in summer, goes with pretty much any kind of shirt). and just kind of worked around the shirt & trousers idea with the other looks, mix & matching the colours and styles of the shirt and throwing in a pair of white jeans here and there to down dress a look a little bit.
What do you think of the new TU Collection?
Links to pieces – Cuban Collar