Subtle pops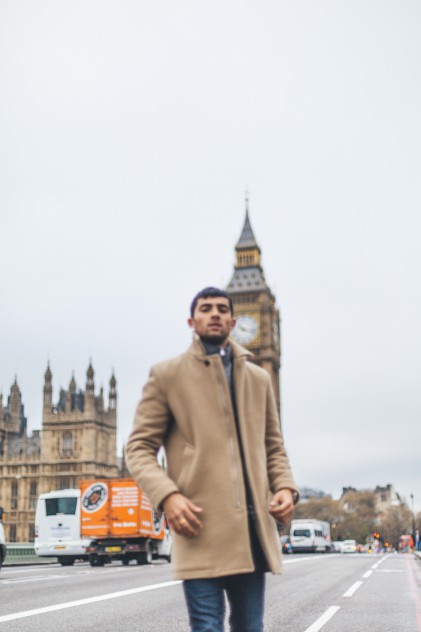 Hello all!
I'm back from my travels and that means my style posts are going to be flying at you guys in all directions! I went for a little expedition wondering westminster today as I had this particular shot in mind that I wanted to get for a long time but they never turned out how I wanted to and the conditions were never right, but today they turned out just how I wanted.
There is something particularly British about these photos right? Muggy weather, Big Ben, dark'ish colours and traffic! Ha. Recently i've been rinsing my brown coats with navy jeans but today I wanted to add a pop of colour with these Merrell Trainers. It's winter yes, but i'm all about a subtle pop!
What do you think about this look?