My First Tailoring Experience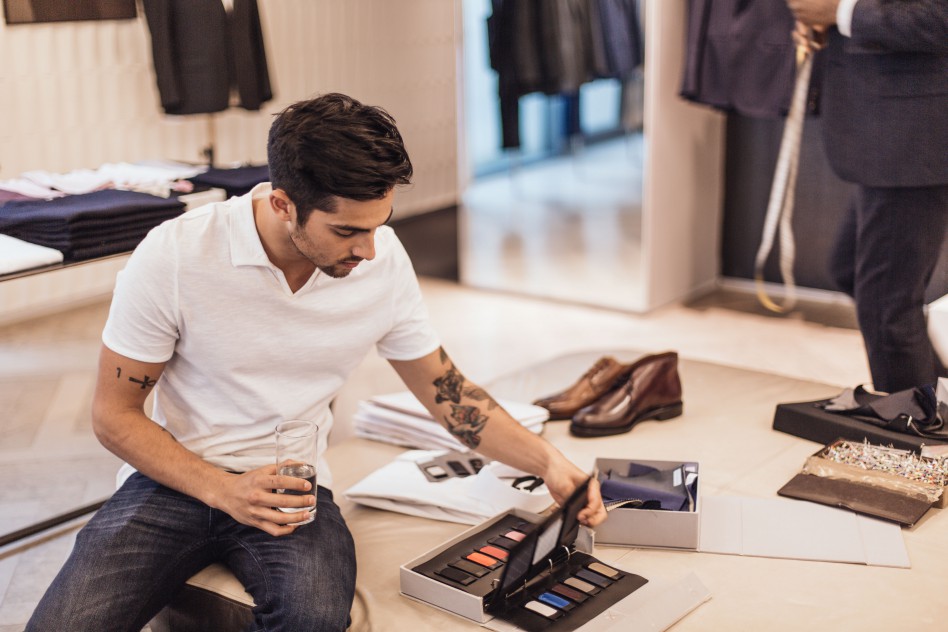 Tailoring Tailoring Tailoring, seems to be all I talk about recently ey. I tell you what, I think I am really taking to this suited and booted smarter-wear. Does this mean I am finally turning into a man? ha!
So it's just under 6 weeks until it's London Collections: Men (LC:M) so it's all coming together, planning what shows to go to, what clothes to wear etc etc, it's all very exciting, bring on the crazyness of fashion week. On the note of planning outfits, last week I was in talks with Reiss and we came up with the idea of having my very own tailored suit for one of the days at LC:M and I couldn't be more excited! My very own suit, tailored… to me…?! Yes please.
As it was the first time I had got all measured up and picked out all the characteristics for the suit, I felt like a lost puppy, I had no idea where to start. The tailor Richard (top chap) guided me through the 17 step process (yes there are 17+ steps to making a suit) to making the suit very well, so thanks Richard! After seeing how much actually goes into creating a top suit you only then realise how amazing they are (both the suits and the tailors ha!).
I can't wait to show you guys the suit, just make sure your eyes are peeled on the 10/11th of June, I promise it'll be worth it!