The Standard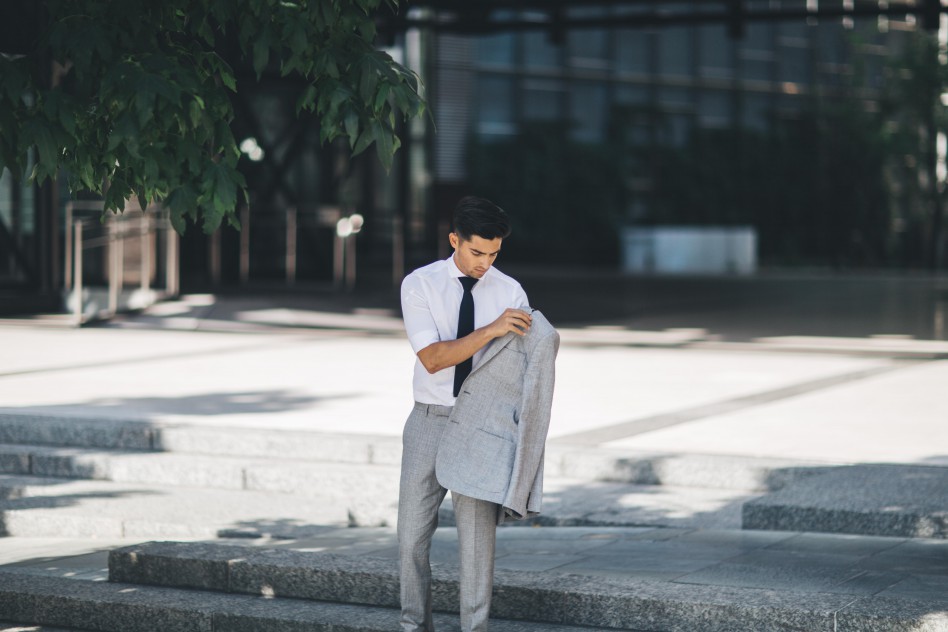 Hello!
I am currently away in Sri-Lanka having a really nice time away from all the crazyness of the past few months, i've been on a constant go, so I thought it was time to spend a couple a weeks out to just chillax and enjoy. Today's post is a style post that I had shot in the 2 days I was home before coming here, a nice clean tailored outfit. I've been wanted a grey suit for ages, the first one I got was a tailored double breasted suit (which I have written about here – http://joeylondon.co.uk/blog/my-style/my-first-tailoring-experience) but that isn't a suit i'd wear on a daily basis and I wanted that "standard" grey suit that I can wear a lot more in so many more situations. So I waited and waited and got the perfect one.
It's kind of rare to see me in shoes, especially a suit with shoes (yes very much upside down in a lot of peoples mind) but unless it's a formal occasion I wouldn't chose to wear shoes. I paired the grey suit with a pair of double monk strap shoes from Dune London which paired amazingly with the suit actually.
What do you think of this look?