Velvet edit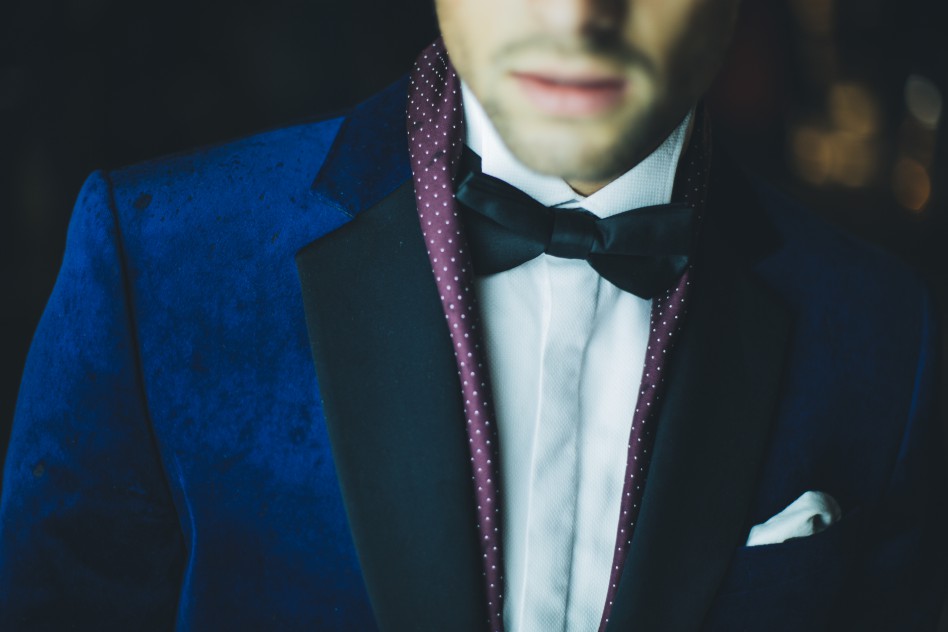 Party season is coming to an end, which is kind of sad I suppose, I love to all get dressed up and drink some champers! This is the probably the first year that i've actually experienced this whole 'party' season thing so I wanted to get stuck right in!
I had never been so excited to wear a piece of clothing before. I have been wanting and waiting for that time to wear a Velvet blazer for years, but at the back of my mind I always had the same 2 thoughts… "It's such a statement" (I was never ballsy enough to pull it off) and "Well i'm only going to wear it like once", but last month I thought to myself, if i'm ever going to be ready, it's now! I had been invited to a few balls & events where a velvet tux was appropriate, so I did it.
For some reason I didn't get a full length outfit photo of this look but I had paired the navy blazer with some slim fit black trousers and some burgundy loafers (which I matched with my scarf).
What are your opinions on a velvet blazer?