Barcelona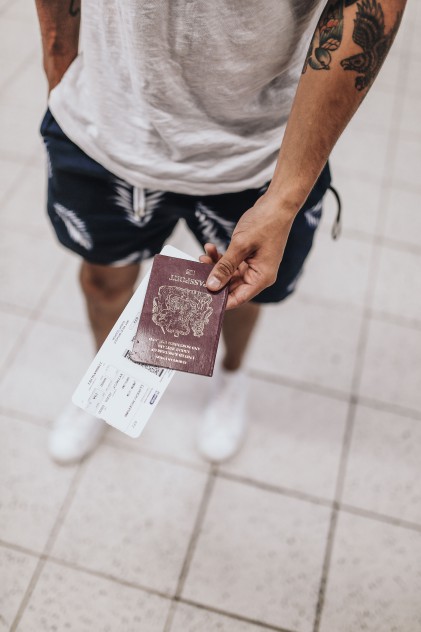 Hey guys! This post is one that i've been wanted to do for a very long time!
Barcelona… One of my most favourite cities of them all, been coming here ever since I was a young Joey. Now i'm older and have been coming a few times with people other than my parents I can appreciate it for what it is. What I love most about this place is the mix between the city and the beach and the all round amazing Spanish culture. I'm going to get straight into what you need to know when you visit Barcelona! Enjoy! Oh yeah, and i've also attached the vlog of the trip! Go have a watch!
Places to visit
Park Güell – Go! Here you can get some of the best views of Barcelona, seeing a load of Guadí's work while you're at it! I'd say try to visit early in the morning or in the evening as it can get super buy during the day and very very hot!
La Barceloneta (Beach) – I'd always take a few trips to the beach during my stay in Barcelona, it's a lot more relaxed on the beach, a good little escape from the heart of the city. Also they've got a load of bars on the beach which is amazing, me and my girlfriend visited last year and just chilled on the beach the whole day sipping cocktails and eating paella! Couldn't get any better! So this is definitely a place you want to visit!
W Hotel – On the beach also! Again one of the high points in Barcelona where you can have a few drinks over looking Barcelona and theres an awesome rooftop bar & pool! Warning, Drinks are not cheap! 
Sagrada Familia – Another one of Guadí's work, it can get very busy so make sure you get here super early and climb to the top! Otherwise you'll just be standing outside of it, which I never saw the point in that… p.s. yes they are still building it ha.
Montjuïc Castle – about 30-40 minutes from the centre, you hop on a cable car from an underground station straight to the top of the castle where you get some really good pictures and can see amazing views of the city, the port and the airport! You can then walk down from the castle to the Montjuïc WaterFountain.
Where to stay
Acta Atrium Palace – Going to keep this short and sweet! Stayed here 2 years ago, great location (very central), very affordable, rooms are in tip top condition, really nice staff and surrounded by lovely restaurants!
Fairmont, Rey Juan Carlos – This is where we stayed this time (photos down below), one of the best hotels in Barcelona, not as expensive as it sounds to be fair, the staff were very helpful staff, really nice room set up and theres plenty to do in the hotel! Even though I wouldn't, I reckon you could stay in the hotel the whole trip.
AirBnB it! – If you're visiting with a few friends or just your partner this is a great option if you like to be a little bit more independent, theres apartments available wherever you wanted to stay, next to the beach, in the city, by the mountains, you name it!
Where to eat
Alsur Café – A cute little cafe that do really good all day food (especially brunch!) located about 15 minutes from Las Ramblas (so very central)
Luzia – Been here a few times and it just gets better and better, they now have a load more vegetarian options which is amazing, the food here is always great and whats even better is that it's literally right off Las Ramblas which is so easy to get to! (Photos of Luzia below)
GATS – Owned by the same group as Luzia I had a feeling this was going to be a gooden, and I didn't have a single fault about this place, amazing homely interior, really friendly staff and absolutely amazing tapas!! (Photos of GATS below)
Meson Jesus – Without a doubt you guys should visit Meson Jesus. a hidden gem my Dad showed me about 10 years ago in the back streets of Barcelona, all family run (which already means the food will be amazing) and so cheap, if you want a taste of spain then you NEED to go here! Top Tip – If they don't speak any English, the food will be great!
Things to try
Padron Peppers – One of my favourite tapas dishes, fried peppers, sorry it's nothing special but it's my favourite so you need to try these haha!
Trip to the harbour (Port Olímpic) – A really nice place to head to in the evening, some really nice (a little on the pricey side) restaurants on the harbour and theres a load of cool bars along the little strip.
Markets (Le Boqueria) – Theres a really sick market just off of Las Ramblas which is full of so many different Spanish foods! Fruits, Nuts, Fish, Meat (I don't condone of course) but it's definitely a visit, can get some really good Chorizo there!! (again I don't condone)
Attempting to speak Spanish – Whenever I'm in a different country I will always try to say some words in their language, it's all a bit of fun and believe me when I say the locals love it when you try to talk their language!
Being wary about
Pick Pockets – Although Barcelona is amazing, it is place where there are a lot of pick pockets so just be aware of your surroundings and all your valuables at all times, also try not to look like a tourist haha.
Location – Ideally you want to be fairly close to Las Ramblas, from there you can pretty much get anywhere in the city without too much hassle. I have stayed near the airport once and it was pretty much out of the way of everything (which isn't a bad thing if that's what you are going for!)