Cunard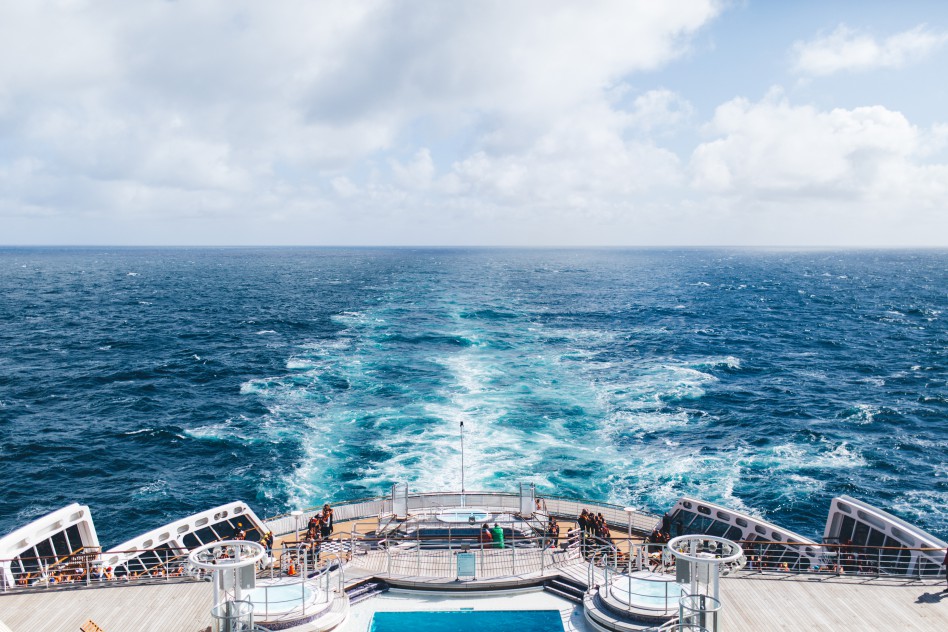 Hey people!
How are you all!?
I've just come back from a trip of a lifetime! My first ever Transatlantic crossing, on one of the biggest, most luxurious cruise ships on the planet! We set off from Southampton to embark on a 7 day journey to New York just in time for New York Fashion Week.
There was something extra special about this trip in particular, it was the first ever Transatlantic Fashion Week, a Fashion Week at Sea! How awesome!
We were travelling on the Queen Mary 2 (QM2) The biggest ocean liners of the Cunard ships, (350m long to be precise) the scale of this ship was unbelievable, filled with a theatre, a planetarium, a cinema, indoor and outdoors pools, a spa and a load of top restaurants and bars. I was completely amazed, the amount happening on the ship was insane, very much a city at sea. Can I just say, living at sea has to be one of the most interesting experiences i've done, seeing nothing but ocean whenever you look out your window!
Because it was the Transatlantic Fashion Week, there were regular events, seminars and balls going on through out the week, so being occupied wasn't an issue, it was more like how much you could fit in! There were 2 main fashion shows throughout the week, a show from Zandra Rose and 5 fashion design students attending the Royal College of Art (my favourite show of them all!).
Have a look at my photo diary and let me know what you guys think!?
If you want to know more about The Transatlantic Fashion Week, just click this link and check it out!