Switzerland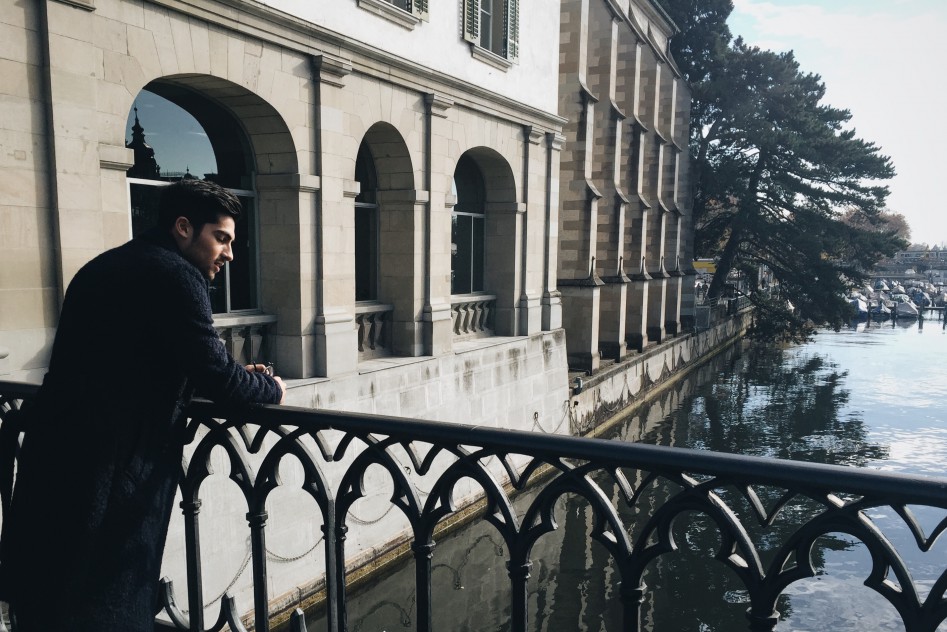 Hey friends! I have been country jumping again! Although it is the second time this month I can slowly feel the spark of flying lessen, I mean before recently, i'd only really get on a plane for holidays about once (maybe twice a year) which would keep me excited where i'd actually be jumping at the chance to get on a plane but now getting on a plane is just a "meh" now haha, so the thing driving me through each trip is where that plane will be landing! And this time it was Switzerland!
This week I have been on a short trip away to Zurich which I thought would be a really nice get a way from the crazyness of London! Which is exactly what we got when we arrived, you could feel how laid back the people were in Zurich, it was actually very comforting. We hopped in a cab and drove to the hotel that we were staying at (Kameha Grand Zurich) which was only a 5 minute drive from the airport which was really nice as the last thing I want to be doing is sitting in a cab for a long time after a flight.
The hotel was incredible! One thing that was clear is that this hotel had put a lot of effort into the interior design of this place. Every space in the hotel was a new experience, I mean our room had a treadmill in it, and running tracks on the floor, it was just so cool. No one room in the hotel was the same, they had themed suites and as you probably gathered they put us in the Workout Suite haha! They also treated us to a meal in their own Italian restaurant (L'UNICO) which served amazing fresh food! As you can imagine I left dinner a very happy man!
 I did think though, surely a hotel so close to the airport will be far away from the city centre…? One of the main forms of transport in Zurich are the Trams and they turned out to be the perfect method for exploring the city at a very decent price (around £5.50 for a day pass). We could get right into the Centre of the city from our hotel in 25 minutes via Tram so it didn't turn out to be an issue at all!
While we were out there the weather was amazing! Around 10 degrees with not a cloud in sight, ideal conditions! We could see all the mountains around the city and the views from the Lake were amazing! It's a very picturesque place (as you may see by the photos) and the architecture was beautiful, there wasn't a skyscraper in sight which was refreshing.
If you have been here before then you know there are a fair amount of things to do in Zurich, from Museums, Lake Tours, Shopping, Making Chocolate and so much more but I would recommend doing your research before and finding out where you'd like to go because you can end up walking around a lot and you will end up with sore feet and find yourself spending money carelessly, and it's probably not the best city in the world to end up doing that as it is one of the most expensive cities in the world! So I would say prepare yourself to be shocked at the prices out there, because I was!
We ended up roaming the backstreets (which looks very similar to Italian streets) and came across some fascinating chocolate stores as you can imagine as well as some really nice fashion stores! And talking of fashion, I have to say I really liked the fashion they had going on there. I wasn't sure what to expect in terms of trends and styles in Switzerland but I was pleasantly surprised, to help you imagine the style over there, picture shades, over coats, scarves, well fitted trousers and trainers.
Not much to fault about this city to be honest, it's a 1.5 hour flight, great food, a laid back feel and an amazing scenery! Zurich, a place you need to visit!