Marrakech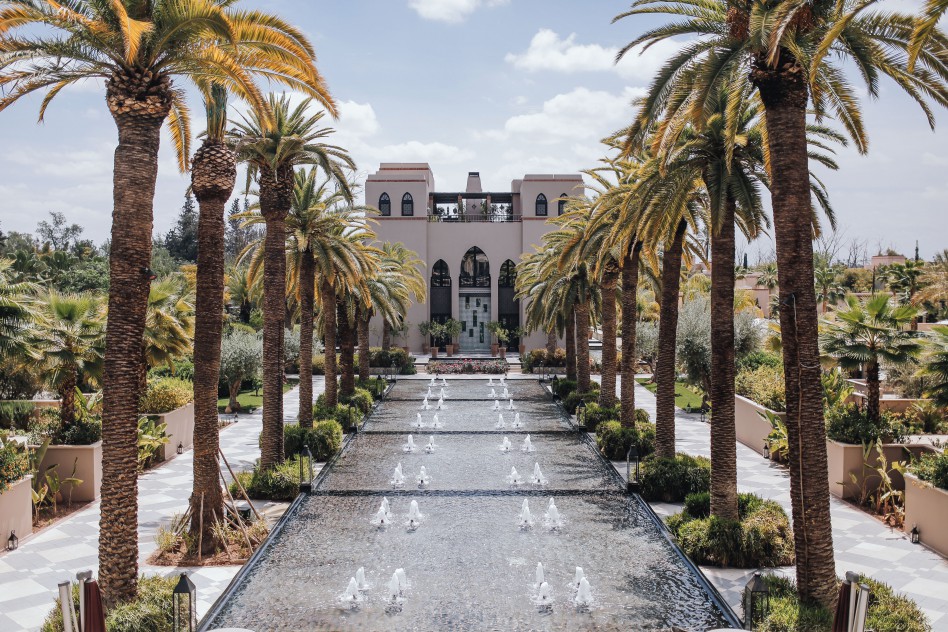 Hey! How are we?!
So I just got back from a trip to Marrakech, Morocco which was such an experience!
I headed out there to shoot a very exciting campaign which I will be able to share with you guys VERY soon! I couldn't come all the way here and not explore some more right? So we had extended the trip so me my other half could make the most of this wicked country. We got up to loads of things on this trip, explored the atlas mountains, found ourselves lost in the black markets of Medina and ended up shivering in bed with sun stroke haha. I have come up with a very simple guide to 'what to get up to' in Marrakech, enjoy!
Things to do; 
Atlas Mountains (4×4 day trip) – Highlight of our trip by far, a one day tour by locals through the atlas mountains, experiencing locally cooked food, tours of the local markets, camel rides and tour of parts of the Berber towns.
Majorelle Gardens (YSL Gardens) – An amazing garden, full of colours, amazing plants and buildings. Can be done under an hour.
Bahia Palace – Unfortunately we didn't have time to visit here but I was told by a lot of locals and tourists to visit here, so I would say if you get the chance do it!

Spa at Les Bains de Marrakech Maroc – Again we wasn't able to visit here but it was one of the things we had planned but we wasn't aware of how hectic the trip would be so we didn't get time, but i'd say for anyone planning on visiting a few hours at a traditional Moroccan Spa to help wind you down would be perfect.

Jemaa el-Fna (Medina)- The main square of Marrakech, a completely hectic, crazy place. When we went we were on edge so couldn't really enjoy it much until we relaxed a little and felt a little more comfortable, it is very overwhelming at first, people approaching you from every angle basically, but once you've conquored the square you can explore the markets and stalls which are very interesting, selling spices, sweets, jewelry, traditional clothing and so much more so would defo recommend checking that out. Although me and my girlfriend found ourselves in the 'black market' area of the market which was very scary. Word is that the evening the atmosphere is a lot better!
Where to eat;
Nomad (My fave) – Hidden in the markets of Jemma El-Fna, it's a lovely restaurant with seating on the rooftop looking over Marrakech, a wide range of choice when it comes to food and drink. Great service and very reasonable prices! Ended here twice on our visit!
Latitude 31 – Situated in a internal courtyard, they serve their own modern take on Moroccan food and have a very diverse menu! Unfortunately we wasn't able to visit but have heard some great things about this place (gutted)!
Henna Cafe – A nightmare to find in the Medina but once you find it you can chill, get some top Henna done (safely!)(DO NOT GET DONE IN THE STREET) as well as grab some very well priced food!
Where to stay;
Four Seasons Marrakech – This place is absolutely stunning (photo of palm trees at the top of the page is the Four Seasons), like it is aesthetically amazing, the service is top, it is away from the city so it's great for getting away from the hustle and bustle if you want a little bit of a break. a dedicated area to couples and to families, ideal for anyone really. It is on the pricier side but if you do want to relax and enjoy this is your place. The centre is only 10-15 minutes away in a taxi so everything is literally so close.
Riads – So if you want to stay in the crazyness of the Medina then you will want to stay in a Riad, a Riad is basically a hotel built around a courtyard which look so pretty! These are usually quite small but there a loads to chose from so you wont be short of choice, and they tend to be a very reasonable price!
Things to try;
Moroccan Mint Tea – Fell in love with Mint Tea while I was here honestly, it is absolutely YUM! However it is completely laced with sugar. I'd say try the tea how they make it but after get it without sugar so you can decide how much sugar you feel comfortable putting in!
Tagine – Tagine is basically a really slow cooked mix of veggies and meat in traditional Tagine ceramic pot which tastes divine! Being vegetarian we were only able to try vegetable Tagine (obviously) but I tell you what i've never tasted such tasty veggies ever!
Have fun with the Bartering/Haggling – Right so you are going to get hassled and haggled so when you find yourself in a situation where you and a Moroccan are throwing prices at each other you can't take it seriously, have fun with it otherwise you'll just get annoyed (like me ha) by how much haggling you have to do.
P.S. I don't want to put a downer on anything but one thing I didn't really like whilst being on the trip wasn't the amount of hassle we got as tourists was way too much haggling, bartering and having to say no too much, so I would say if you wanted to visit here to relax I would say try and stay somewhere out of the centre, maybe a resort if possible because at times it can get a bit much and an off switch is needed (the resort ha).