Puente Romano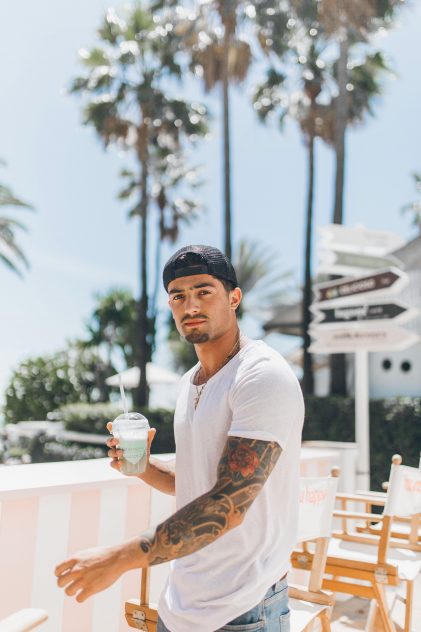 Hey all! I hope you are all as excited for the summer as I am, because I have a really great post for you, something that I've been wanting to share with you guys for a while, or shall I say, somewhere I want all of you to know about!
So, a couple of weeks back in the midst of my destination hopping, one of the places I had the chance to visit was Puente Romano Marbella, which by the way is probably one of the most sought after places to visit in Marbella, and is very much my favourite place to stay when I'm in Marbella. I actually visited Puente Romano last year for the Nobu Hotel launch, which is located in Puente Romano resort, and it was an incredible few days full of celebration! But this time I was able to experience Puente Romano – the ultimate experiential resort for three days of active living. There's so much to do – the team can make anything happen, they just ask one simple question: what would you like to do today?
In terms of offerings, I was completely spoilt! There are 12 restaurants, covering pretty much all the main cuisines, one of which is a 3 Michelin star restaurant, and on the other hand by far the best buffet I've ever had in the resorts beach side restaurant Sea Grill! So, it's pretty fair to say you won't struggle with food choices when you're there. One of my favourite things about this resort though is La Suite, which is their in house bar/club which is amazing! Definitely recommend visiting for a dance or even just a cocktail!
Other than food there's loads more you can get up to, some more physical and some more on the relaxing side. While I was there I did a few fitness based experiences. I was put through my paces by the Fitness Club's Personal Trainers which was hard work haha! And I also did a Paddle Tennis lesson (Paddle Tennis is a traditional Spanish sport) which was so much fun!
On our last day we were given a one to one mixology cocktail making session with the head bar man who took us through his signature cocktail (which actually came 2nd place in the national cocktail competitions) so that was such a fun experience being able to learn about some of the drinks and how to make them.
Overall I think it is pretty fair to say I had a great time and there wasn't ever a dull moment or a moment where I wasn't doing anything, which is what I loved about this trip, I am always a little apprehensive about resorts but Puente Romano have literally smashed it out the park with this place!
Some of the other experiences Puente Romano offer;
Private tennis lessons with an ex pro
Learn the art of paddle tennis
Hiking La Concha
Pilate's, Yoga, Spin
Spa
Mixology cocktail making session
Lots of water sports
Food tastings / sherry tasting / olive oil tasting
Dining experiences include Sea Grill, Nobu and El Chiringuito